Back to overview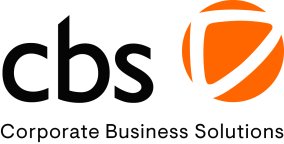 Full Member
Nominated representative
Muzaffer Havcarci
Business description
The ultimate aim of large industrial companies is to bring digital business processes onto one global solution platform. cbs Corporate Business Solutions is the key to making this vision a reality.

As process consultants and SAP specialists, we provide comprehensive support to international corporations and hidden champions worldwide. With our unique end-to-end business transformation portfolio, SELECTIVE S/4HANA transition, and the standard software cbs Enterprise Transformer® for SAP S/4HANA®, we are delivering the ONE Digital Enterprise of the future.

cbs has more than 1,100 employees based at its headquarters in Heidelberg, its numerous branch offices in Germany, and its international outposts. Supported by nearshore and offshore centers as well as a strong partner network, cbs implements successful large-scale projects and customer-oriented solutions around the globe.
Business territory
Africa, Albania, Andorra, Asia-Pacific, Austria, Australia, Belarus, Belgium, Bosnia and Herzegovina, Brazil, Bulgaria, Canada, Croatia, Czech Republic , Denmark, Egypt, Estonia, Finland, France, Germany, Greece, Hungary, Iceland, India, Ireland, Italy, Latvia, Liechtenstein, Lithuania, Luxembourg, Malta, Mexico, Middle East, Moldova, Monaco, Montenegro, Morocco, Netherlands, North America, New Zealand, North Macedonia, Norway, Poland, Portugal, Romania, San Marino, Serbia, Slovakia, Slovenia, South America, South Africa, Spain, Sweden, Türkiye, Switzerland, Ukraine, United Kingdom